Last week, I posted a photo of my Thanksgiving turkey.  A few readers noted that we were shipping orders till the very last minute.  No one heard any fuss about defrosting or brining or food prepping... then suddenly there was a finished turkey!  Did I just cheat and bought a turkey meal?  :p  
No.  That was for real.  I did have to defrost it but didn't have to brine it.  I didn't have to bast it either.  Just popped it in the oven and walked away.  I'm getting really creative with how to get lazy, aren't I?    But that gave me a lot of time to do other things.  At our home, this is the busy girl's everyday chicken recipe. Otherwise, we'll be eating out all the time, and that is not realistic budgeting or healthful eating.  I'll then transform the leftovers into salads or sandwiches.  I would make this with any fruit or vegetable and herbs I have at that moment to infuse flavor.
I'm going to show you the basics with chicken and tea, and how I got a juicy succulent bird on the inside with a crispy pepper crusted skin on the outside. We even got aus jus! :p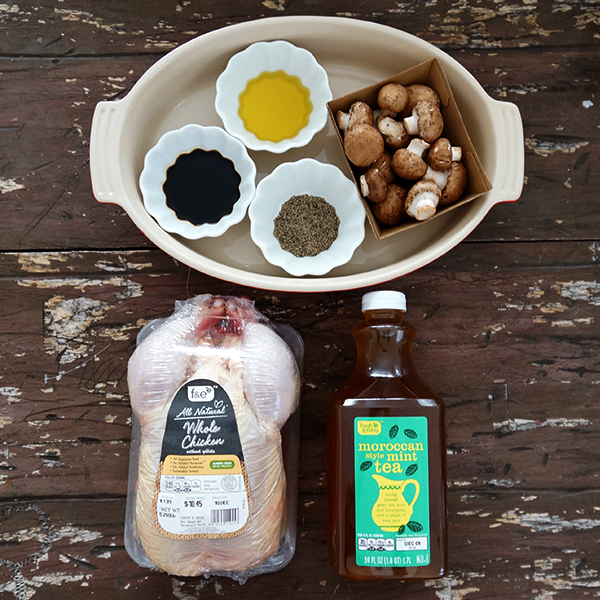 All you need is
* one whole chicken
* tea, any flavor. I like green or black tea. Bottled or fresh brewed.  Room temperature.
* olive oil, black pepper and soy sauce. 
Cheat Tip: I use soy sauce instead of salt.  Soy sauce gives the chicken a perfect golden finish.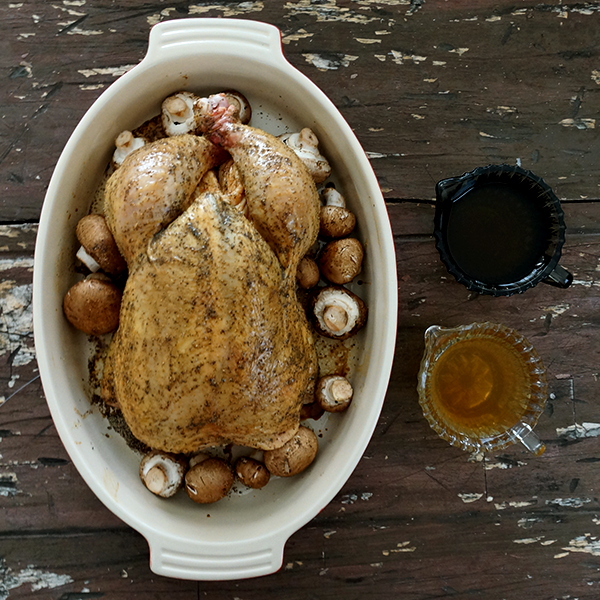 Here's what you have to do.
* Rub the chicken generously with soy sauce and olive oil on both sides.
* Sprinkle black pepper all over.
* Pour 2 cups of tea in the baking dish.
* For Chicken: bake for about 1.5 to 2 hours at 375 deg.
* Optional: mushrooms
Here's what you don't have to do.
You don't have to cover the chicken in foil.  
The steam from the hot tea will circulate in the oven and keep the chicken moist, without burning.
For the same reason, you don't have to keep checking on the chicken.  Phew!
Also, no basting required. 
So bye bye Chicken!  Off you go into the oven!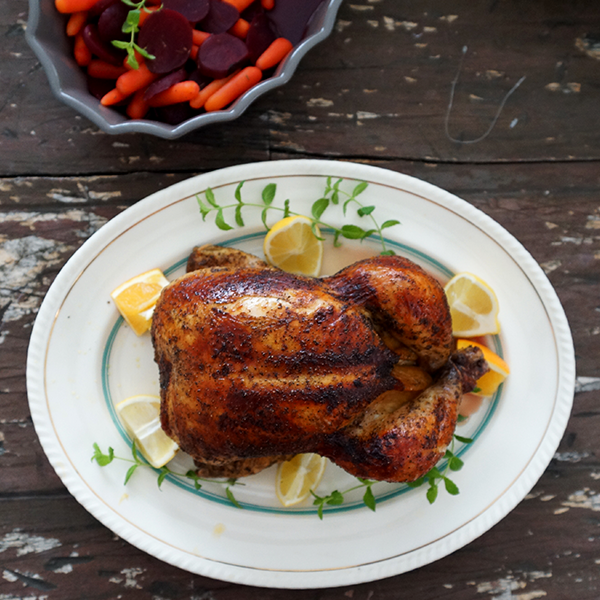 A while later.....  our chicken is ready! My neighbor at the last apartment building gave me this vintage serving dish and it's now become my official chicken platter. Remember to make your platter pretty with sprigs of mint and fruit.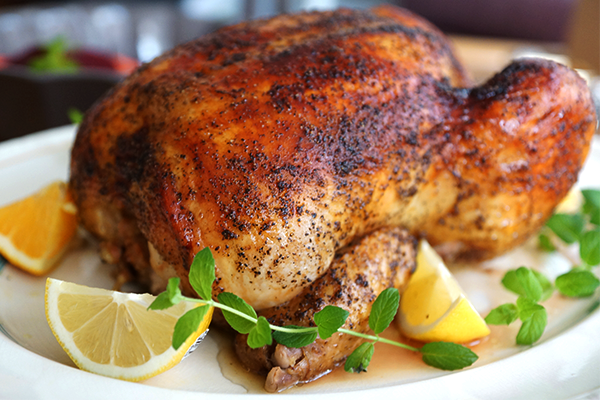 See how crisp the top is?  Yet it's juicy at the same time.
For the Aus Jus, skim the fat off the pan drippings and serve in a pretty gravy dish.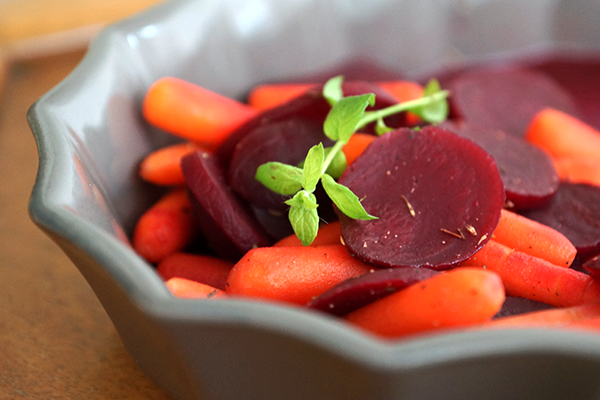 I also made this 5 min Beets and Carrots in Maple Syrup.  Simple open a can of beets and a bag of carrots.  Add a few tablespoons of maple syrup...sprinkle some sage or thyme... a dash of salt.  Give it a toss and pop it into the microwave for a few minutes to cook the carrots.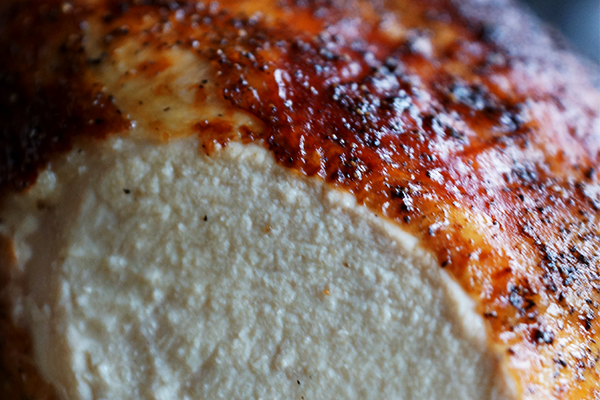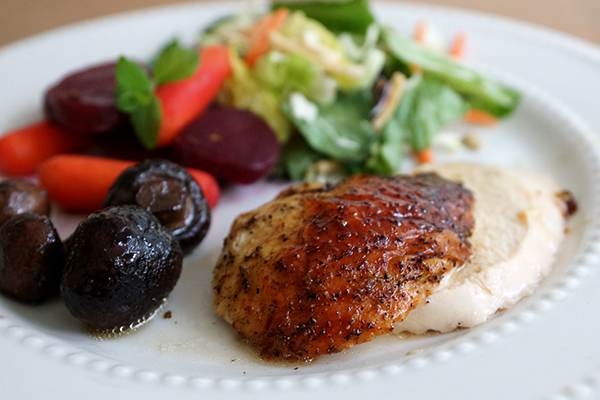 Wasn't that easy?  5 mins to prep chicken, 1.5 -2 hours in the oven, and a healthy and pretty meal.  Every busy household will love this.  
Bon Appetit!  
xoxo